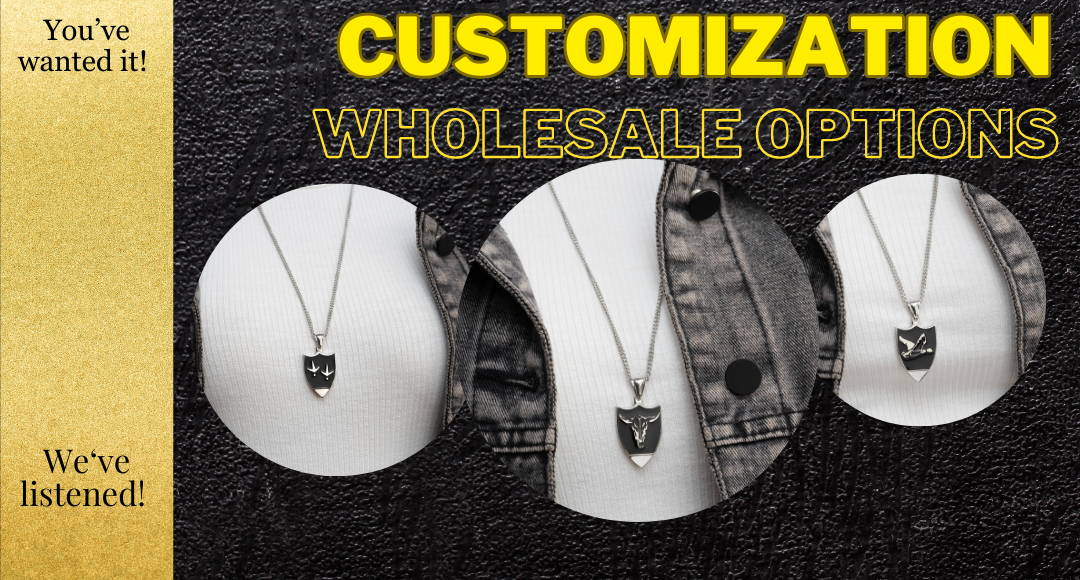 Customization & Wholesale Info
We are now offering customization and wholesale pricing!
We are now doing custom pendants/necklaces and have added a wholesale option. We have had such a demand for customization for weddings, company events, golf tournaments, parties, retailers and more.
Please email customerservice@thechoty.com for more information and to get your order started. Let us know if you would like to customize pendants, get wholesale pricing or both! Looking forward to hearing from you.
We can now customize your necklaces and you can create your own pendant.
Want the best pricing and to feature the Choty in your store? You can now!